XCEL 400 Slit Lamp
The XCEL 400's superior optics provide exceptional clarity and detail. The traditional design, combined with feather-touch XYZ joystick and convenient controls, make this slit lamp a pleasure to operate.
With outstanding optical performance, features, and quality, the Reichert XCEL slit lamps are comparable to the world's elite.

In addition, the affordable price of the XCEL slit lamps make them a compelling value.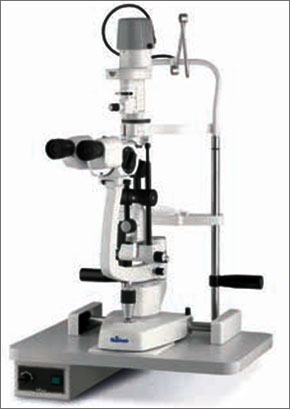 XCEL 700 Slit Lamp
The XCEL 700 combines traditional design with superior optics to exceed your expectations. With up to 40X magnification, the XCEL 700 provides exceptional detail and clarity. When you demand the best, the XCEL 700 is the slit lamp of choice.
With outstanding optical performance, features, and quality, the Reichert XCEL 700 is comparable to the world's elite slit lamps